Column Components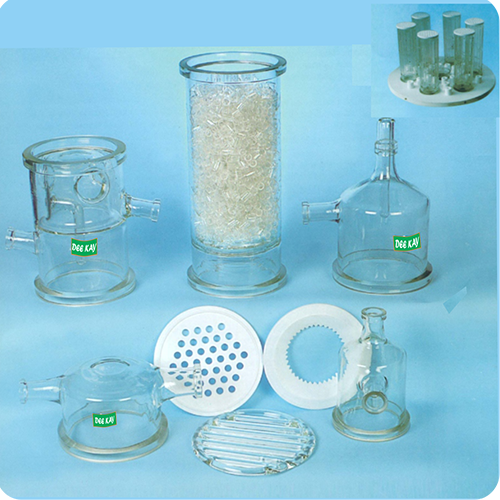 Column components are widely used in chemicals, pharmaceutical and allied industries together with other applications e.g. food and drink production, dye works and electroplating. This is because of the special properties of borosilicate glass 3.3 and PTFE together with special materials that are used in some instances for internals, plus the fact that borosilicate glass 3.3 is an approved and proven material of construction for pressure vessels.
With almost universal resistance to corrosion, a long service life is guaranteed and maintenance is kept to a minimum.
Their transparency permits constant visual monitoring of the process at all times.
Being inert, the risk of contamination is negligible.
Smooth surface allow easy cleaning and sterilization and prevent the build-up of solids on the inner walls.