Pipeline Components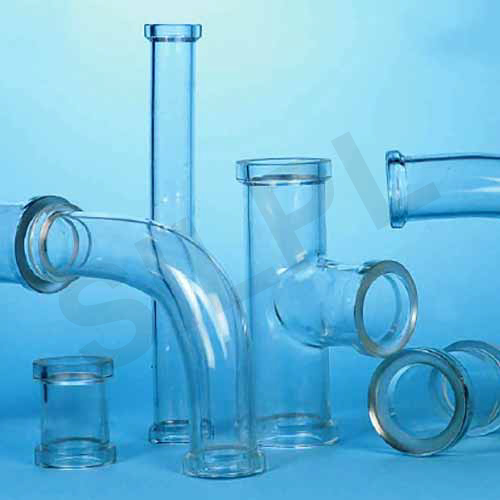 Borosilicate glass pipeline components found universal used in the chemical, pharmaceutical and allied industries together with other applications e.g. food and drink production because of its following individuality.
With almost universal resistance to corrosion, a long service is guaranteed and maintenance is kept to minimum.
Their transparency permits visual monitoring of the process at all times.
Being inert, the risk of contamination is negligible.
Smooth surfaces allow easy cleaning and sterilisation and prevent the build up of solids on the inner wall.