Heat Exchangers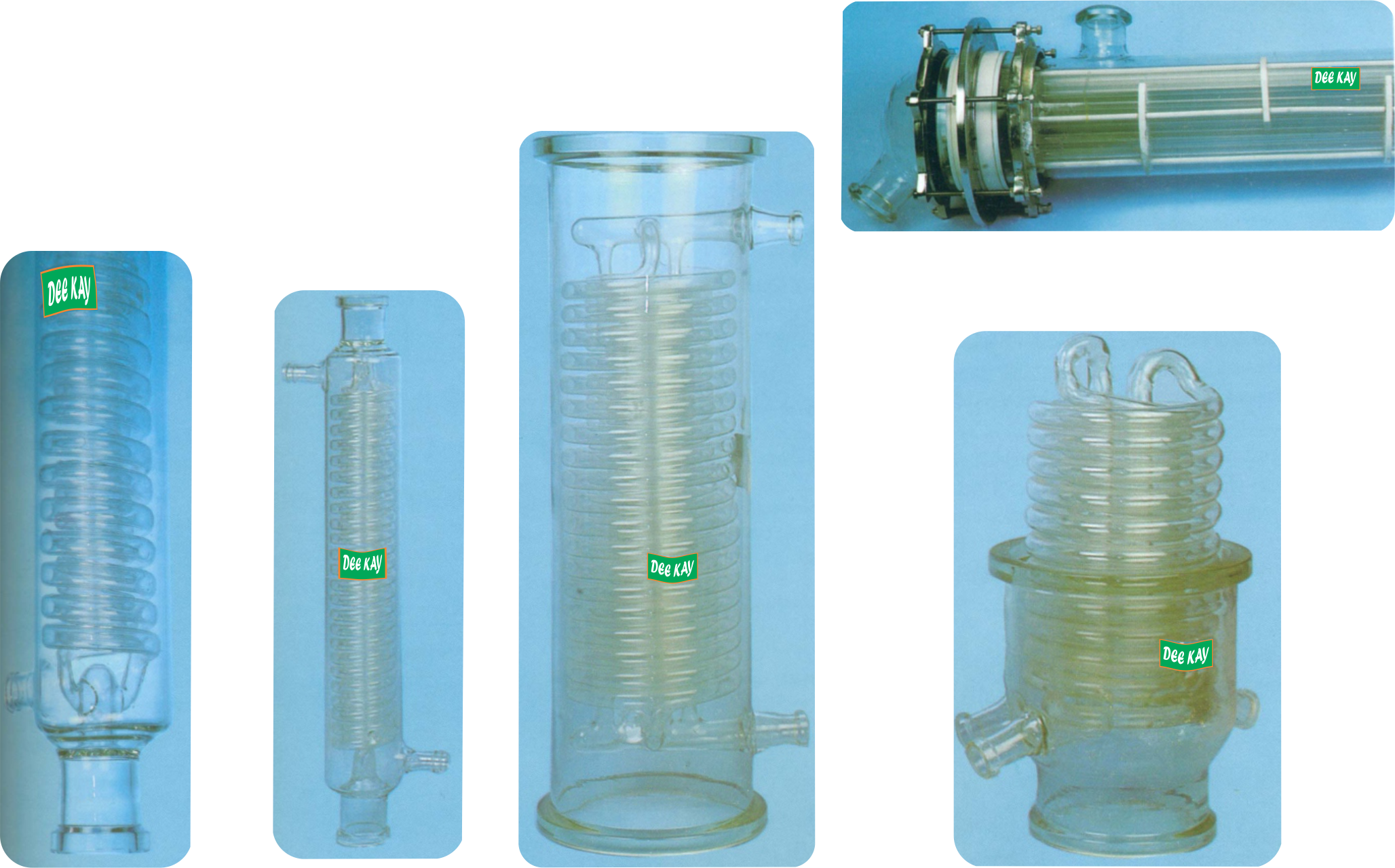 There are two types of glass heat exchangers, coil type and shell and tube type heat exchangers.
COIL TYPE HEAT EXCHANGERS:
Coil type heat exchangers are of all-glass design. There are no internal sealing problems as the coil battery is welded into the jacket making a one piece unit. Coil type heat exchanger are used for condensation of vapours and cooling of liquid.
Shell and Tube Heat Exchangers
Shell and tube heat exchangers are available in various option depends upon required application, which are mentioned as under. Shell and tube heat exchangers are particularly suitable for application where large heat transfer area is required in relatively confined space.